We believe our first responsibility is to our clients. We will strive to provide them with the highest quality of service and workmanship. It is our duty to manage our costs conscientiously and efficiently, in order for the quality of service to be provided at the best value. It is our responsibility to act honestly, fairly, and ethically in all of our relationships – clients, coworkers, subcontractors, and suppliers. Our success is grounded in adhering to these principles.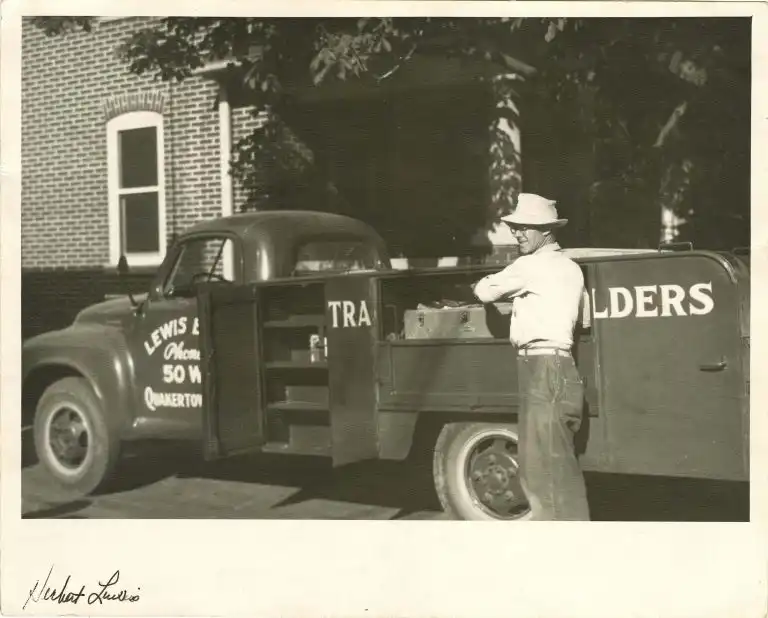 Lewis Brothers, originally known as Lewis & Reichenbach, began in 1926 when Herbert Lewis and Erving Reichenbach came together to work on residential projects in the Quakertown community. Herbert and Harry successfully grew the company and purchased the facility space on Tohickon Avenue, where the company currently resides. With the addition of the Millwork Shop in the 1950s, Lewis Brothers was able to offer custom-made furnishings, cabinetry, and moldings, which allowed them grow. Under the leadership of Herbert's son, Harold, who took over the company in 1957, the company continued to expand while also specializing in the construction and renovations of church structures.
When it came time for Harold to retire in 1986, his daughter Nancy and her husband Mike Cygan decided to take ownership over the company. Mike started working at Lewis Brothers in 1976, after being released from active duty in the U.S. Marine Corps. Mike was able to lead the company in a new direction of growth; they began performing larger scale renovations, additions, and custom-built homes in the Bethlehem and Saucon Valley areas. In 2006, Mike hired Zack Irick to help with the estimating, scheduling, and managing of these larger projects. Over the next nine years, Zack gained experience working alongside Mike learning to navigate his way through the industry before taking ownership of the company in 2015. As the 4th generation business owner, Zack is privileged to work with some of the most talented and hardworking carpenters in the business.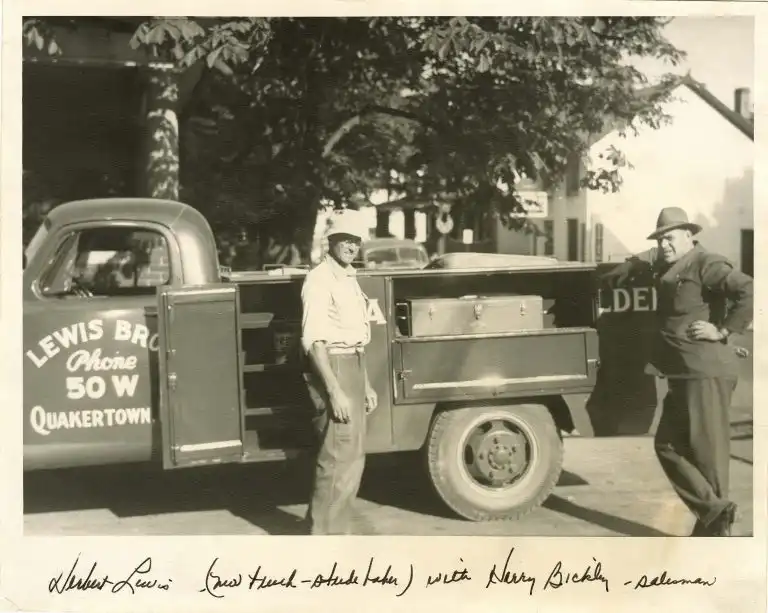 Customer First Mentality
"There are not enough words to describe how pleased we are with the entire process. From the beginning to the end of the project, every person who came in to our home was pleasant, professional and did excellent work! Our project was completed ahead of schedule and all of our expectations were met or exceeded!" 
TT – Houzz.com
Our Team
Zack Irick
4th-Generation Business Owner, 2005
Bruce Bauman
Production Manager, 1972
Bruce Butz
Carpenter/Job Supervisor, 1980
Greg Cygan
Millwork Shop Manager, 1984
Neal Rosenberger
Carpenter/Job Supervisor since 1998
Megan Kulp
Administrative Assistant, 2013
Brad Kratz
Carpenter/Job Supervisor, 2014
Steve Zanzinger
Carpenter/Job Supervisor, 2016
Reed Martin
Carpenter, 2017
Greg Koenig
Carpenter/Job Supervisor, 2018
Do you have a project in mind?